Dr. Rob Wykes
Senior LecturerNanoNeuro Team Leader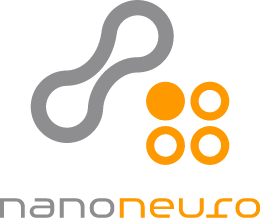 TEAM
BIO
Rob graduated from Edinburgh University with a 1st class BSc(Hons) and the class prize for Physiology. He conducted his PhD "Calmodulin regulation of calcium channels and neurotransmitter release in bovine adrenal chromaffin cells" in the department of Cell Physiology and Pharmacology at the University of Leicester under the supervision of Dr Liz Seward and subsequently characterised TRP channel and P2X receptor expression in human lung mast cells. He held a post-doctoral position at Northwestern University, Chicago with Prof Pavel Osten and Dr Jack Waters performing brain slice electrophysiology and 2-photon imaging experiments to gain insight into the cellular mechanisms underlying neuronal and circuit changes in rodent models of Alzheimer's disease. He also used viral-vector mediated expression of optogenetic constructs to selectively stimulate cholinergic axonal projections in the cortex.
Returning to the UK he worked as a senior post-doctoral researcher in the Department of Clinical and Experimental Epilepsy at the UCL Queen Square Institute of Neurology under the supervision of Profs Matthew Walker, Dimitri Kullmann and Stephanie Schorge. He developed several gene therapy strategies for drug-resistant epilepsy and optimised a video-telemetry system to permit long-term continuous recordings from freely moving rodents. In 2015 he was awarded a Junior Research Fellowship from Epilepsy Research UK and developed with Dr Federico Rossi in the lab of Prof Matteo Carandini an approach to perform calcium imaging of seizures and spreading depolarisations in awake mice. In 2018 he was awarded a Senior Research Fellowship funded by the Worshipful Company of Pewterers and started his independent laboratory and research group.
His lab partnered with the EU Graphene Flagship Core 2 project in 2018, developing the methodology for both acute and chronic implantation of graphene transistor arrays for recording full bandwidth neuronal activity in awake rodents. In 2019 he was invited to join the International League Against Epilepsy / American Epilepsy Society TASK Force. He joined the Nanomedicine Lab at the University of Manchester in April 2020 as a part-time (0.2fte) Senior Lecturer and NanoNeuro Team Leader.